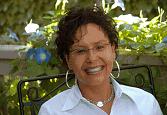 Lissa Jones, Executive Director of African American Family Services
Ms. Jones passion and love for people is contagious. She engages her audiences with her energy and talent as a public speaker. Through her mastery of written and oral history, Ms. Jones shines light on issues of disparity, race, poverty, privilege and oppression. She celebrates the diversity in our lives and believes that every culture matters.
Lissa compels her audiences to meet one another in the questions presented by today's social, economic and political climates. She challenges each listener to recognize their own opportunities to make change in the world, their communities and in themselves. Recognizing that truth is the essence of healing is one of Ms. Jones core beliefs and she eagerly pushes those around her to do so.
Lissa Jones considers it a privilege to be the Executive Director of African American Family Services and has lead the organization since 2002. Ms. Jones possesses a strong background in organizational development and has used these talents in a very successful private practice. The recent focus of her varied talents is on cultural competency training in the public, private and non-profit sectors.
W. Curtis Marshall, MS Public Health Educator/Consultant with the Wisconsin Division of Public Health
Curtis Marshall is a Public Health Educator and Consultant for the Wisconsin Division of Public Health (WDPH). From 1991-2005 he worked with the Sexually Transmitted Disease Program as their Syphilis Eliminator Coordinator, reducing congenital, primary and secondary syphilis in Milwaukee County. Through the mobilization of the community by the Community Action Team, this team was recognized by the Center for Disease Control as a model for public health and community partners.
Currently, he works with the WDPH as a consultant with local health departments, health consortiums and community based organizations and disparity workgroups. He provides technical assistance to assist the development and implementation of strategies, policies and protocols toward achieving 2010 Healthy Wisconsin objectives.
He provides consultation to fatherhood service providers to increase awareness and skills to increase father paternal education and involvement. He served 2005-2008 on the Milwaukee Fatherhood Initiative Board of Directors as Program Chairperson.
He serves as a board member of:
Wisconsin Association of Perinatal Care
The Milwaukee Fatherhood Collaborative
The Milwaukee YMCA
The Cream City Medical Society of African-American Physicians
Wisconsin Health and Stroke Alliance
Wisconsin Diabetes Advisory Group
He received his undergraduate degree from the University of Louisville and MS from the University of Minnesota.
Sharen Southard and Robert Tesch-Stevson, MCORP Supervised Release Officers
Sharen Southard, Career Supervised Release Officer


Professional Experience
· Parole/Probation Officer: Hennepin County —1983 to present
o Duties include: Supervising a case load of adult Supervised Releasees by enforcing Supervised Release Agreements, referrals to community programs, planning and cooperating with Department of Corrections and institution staff and conducting investigations as assigned.
o urrent Assignment: The DOC Pilot Project "Minnesota Comprehensive Offender Reentry Plan" supervising agent in Hennepin County, with emphasis on female offenders.
· Crime Prevention Specialist: Minneapolis Crime Prevention, 1982 to 1983
o Duties included developing community leadership, training volunteers, conducting meetings and organizing crime prevention programs with local enforcement.
· Project Cadre Director: Statewide training and advocate program for developmentally disabled, crime victims and offenders, 1980 to 1982
o Duties included administrative responsibilities, developing and presenting training materials for criminal justice system personnel and supervising client intake and services.
Education: Mankato State University: Master in Sociology, corrections classes 1977 and 1978
Licences: State of Minnesota: Licensed Social Worker, 1989 to present
Professional Organizations And Committees:
· Minnesota Department of Corrections Closing The Gap Committee: December 2002 to 2005
· Hennepin County Evidence-Based Practices Steering Committee: 2007
· Reentry Services, Inc. Advisory Committee: 2000 to present
· Minnesota Department of Corrections Advisory Task Force on Female Offenders: May 2002 to present
· Recovery Resource Center Female Offender Program: 2004 to present
Publications:
· Residential Opportunities for Developmentally Disabled Offenders; Co-Author, 1978
· Minnesota Community Corrections Directory, State Guide to Community-based Correctional Services, Committee Member, 1980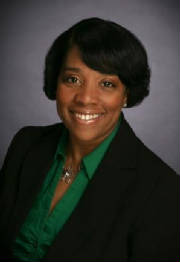 Tina M. Jackson, M.Ed., Faculty member at Minneapolis Community & Technical College
Tina M. Jackson is a Faculty member in the Education Department at Minneapolis Community & Technical College, Inver Hills Community College and Metropolitan State University in Minnesota. In July of 2009, Jackson was awarded a scholarship from the National Black MBA Association to support her doctoral research in K-12 financial literacy education for students living in poverty. In November of 2008, Jackson was appointed by community leaders to serve in the position of NAACP Minneapolis Chapter Vice President representing the greater Twin Cities area to work with communities of color on issues related to economic development. Surviving The Game was founded in 2000 by Tina M. Jackson, a former high school teacher who realized after doing a lot of research on poverty and academic development that teaching students about economic development issues would strengthen their ability to break out of poverty and achieve economic success. Currently Jackson is pursuing a doctoral degree in education at The University of Saint Thomas in Minneapolis, MN. Her area of research is on historical trends of economic development in urban areas throughout the United States. Ms. Jackson holds a Bachelors Degree In Science, and a Masters Degree in Education.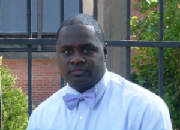 LaRone Greer, Director of Project Imani
LaRone Greer is a county social worker in Children's Mental Health & Family Assessment/Child Welfare, and also Director of Project Imani. He has over 15 years of mental health case manager experience with African-American boys and their families. He has served as an Advisory Commissioner for the African-American Men's Project, served as an Advisory Council Committee member for the Urban Learner Framework for Hamline College, and also serves on many committees for STARS for Children's Mental Health. LaRone is a seasoned mental health practitioner in school-based mental health. LaRone believes a "multi-systemic therapy" is the best approach to therapy that includes the patient, as well as caregivers. LaRone has spoken locally in Minnesota, as well as nationally, on topics that range from Juvenile Justice to African American Children's Mental Health to Children in the System of Care.
Project Imani is designed to facilitate the education & empowerment of African American boys through school, home, & community. Through this discussion, African American boys are challenged to fight or flight with this Black Pain.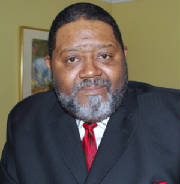 Samuel Simmons, Jr., ADC, Behavioral Consultant, Radio Host on KMOJ and Conference Organizer
www.samuelsimmonsconsulting.com
Sam is licensed as an Alcohol and Drug Counselor who has over 22 year background in program development, group facilitation, and curriculum development specializing in the areas of Anger Management, Chemical Dependency and working with African American men & young people. He received the "2007 Kirby Puckett Legacy Award" for work done with Life Source that led to an increase in the African American community's organ donation from 29% to 75% in 2006. He is currently working with Family & Children's Service to Development a Healing Curriculum for African Men. He was awarded the 2009 Governor's Council on Faith and Community Service Initiatives Best Practices Award for his work with MN Department of Veterans Outreach Services, prison reentry and in the African American community.
Sam for the last 6 years has been an active part of KMOJ radio and currently he is co-host of "Voices" addressing issues that are important to the urban community, with a focus on communities of color. He volunteers as the Executive Producer of the Public Affairs programs. He believes "A community is empowered by the strength of the information it's given."
Sam is respected for his holistic, unpretentious, frank, honest and non-judgmental manner of working with individuals from all walks of life who have displayed various self-defeating behaviors and may have been considered difficult to work with. He has a personal commitment to helping communities help themselves by supporting a way of thinking that leads to self awareness, community healing and peace.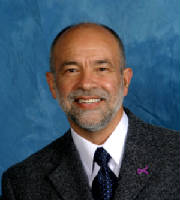 Sulaiman Nuriddin, M.Ed., Men's Intervention Program Manager
Sulaiman Nuriddin began working with Men Stopping Violence in 1987 after completing the year-long Internship Program. He currently oversees educational interventions for MSV.
Mr. Nuriddin works intensively with the DeKalb County (Georgia) court system, intervening with men who have been arrested for domestic violence. He co-instructs ongoing classes for convicted and self-referred men and has been instrumental in planning effective interventions with men of color who batter. He has conducted training for such organizations as 100 Black Men, Delta Sigma Theta Sorority, Inc., the Institute on Domestic Violence in the African-American Community, the Black Church in Domestic Violence Institute, and the National Organization of Black Law Enforcement Executives. He also has led trainings at Clark Atlanta University, and Morehouse and Spelman colleges.
Additionally, Mr. Nuriddin has conducted trainings for the National Council of Churches, the University of North Carolina at Chapel Hill School of Public Health, the National Basketball Association Summer Youth Program, the Atlanta Police Department, and the U.S. Department of Justice, for which he has also served as a consultant. He was also a consultant for The Vera Institute of Justice and the National Men's Network to End Domestic and Sexual Violence. Internationally, he has co-led a training initiative in Great Britain.
He has participated in discussion groups regarding domestic violence with the Religious Coalition for Reproductive Choice and the U.S. Department of Housing and Urban Development. He co-authored the MSV curriculum Men at Work: Building Safe Communities, and the book chapter "African-American Men Who Batter: A Community-Centered Approach to Prevention and Intervention" (2008, Family Violence and Men of Color: Healing the Wounded Male Spirit, Springer Publishing Company).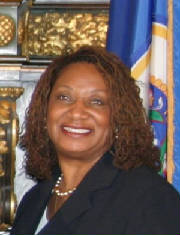 Lee Buckley, Community ReEntry Coordinator with the Minnesota Department of Corrections
Lee Buckley joined the Minnesota Department of Corrections in 2009. In this role she coordinates with field service offices and community corrections agencies as well as works with other government, faith-based and community based organizations that deliver reentry services to offenders. Buckley leads the Governor's Council on Faith and Community Service Initiatives Advisory Council which works to develop a closer connection between the state government and faith and community organizations. She serves on the board of directors for World Wide Village, Inc. and is a member of the Volunteer Resource Leadership Strategic Directions Committee of the Minnesota Association for Volunteer Administration (MAVA), and the National Association for Mental Illness (NAMI) Minnesota Vet-to-Vet and African American advisory committees. Previously, Buckley was a Director of Labor Relations for Northwest Airlines after working as an operations director and customer service manager. She was employed for over sixteen years in the financial services industry in Chicago, Illinois and worked in a number of management, project leadership and consulting positions with a focus on customer satisfaction, new business development, process improvement, and business process redesign. Lee is a graduate of the Chicago Institute of Technology, and is currently attending Bethel Seminary pursuing a Masters of Arts in Community Ministry Leadership.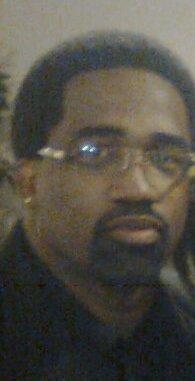 Guy Bowling, FATHER Project Manager
Mr. Bowling currently serves on Goodwill Easter Seals staff as the Manager of the FATHER Project, a public/private partnership focusing on young fathers to assist them in supporting their children emotionally and economically. He has served in that capacity since January of 2007. He is a member of the National Center of Fathers and Families, former advisor to the National Center for Strategic Non-profit Planning and Community Leadership, member of the Minnesota Fathers and Families Network, and also a member of the National Practitioners Network for Fathers and Families.
Guy is a recipient of the 2000 "Spirit of Fatherhood Award" at the National Center for Strategic Non-profit Planning and Community Leadership's international fatherhood conference for demonstrating program excellence. He has recently formed a collaborative initiative with Ymen Rap Inc., to develop a platform for African American fathers and young males to identify and navigate systems that provide services for their unmet needs.
The panel of fathers (specific participants to be named, based on availability) will consist of fathers who have been involved in developing the Citizen Father Project, working side by side with the professionals listed above since the summer of 2007.
Phillip Gray
, Community Liaison and Jerald Moore, Community Program Director
Hennepin County Juvenile Detention Alternative Initiative Community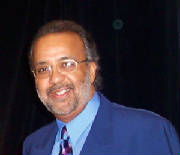 Minster James Muhammad, Consultant, Activist and Conference Organizer
Minister James Muhammad has personally and professionally served the African American community for 36 years. He organized Black men in Minnesota for the Million Man March, and later the Million Family March. Also a spiritual leader, Mr. Martin founded a prison ministry. He has served as an educational consultant on religious and cultural diversity and founded a non-profit organization of Black men named M.A.R.C.H. – Men Are Responsible to Cultivate Hope. A consultant, teacher, facilitator, mediator and spiritual leader, Mr. Martin now devotes himself to eliminating domestic violence and promoting family peace in the African American community. He is also Project Organizer of 100 Black Men Take A Stand for Family & Children's Service.