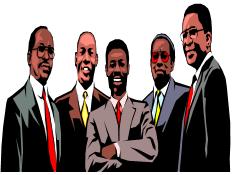 Samuel Simmons Consulting has been in business for over 20 years. Our background is in program development and curriculum development specializing in the areas of Anger Management, Chemical Dependency and working with African American men & young people. We have established a working relationship with organizations such as African American Family Services, the Father Project, Q Health Services, Family & Children's Service, Minnesota DOC and other organizations around the state of Minnesota and the country. We were awarded the 2009 Governor's Council on Faith and Community Service Initiatives Best Practices Award for his work with MN Department of Veterans Outreach Services, prison reentry and in the African American community.
Our work involves the development of culturally relevant approaches that focus on ways to assist African American men and communities of color to address health disparities and violence in families and the community. Also by providing unique and innovative culturally specific and homogenous materials and services to promote self improvement, empowerment, healing and hope under serviced communities. And build collaborations with likely and unlikely partners to challenge systems and institutions both inside and out of communities of color that create barriers to healing and empowerment to achieve healthy violence-free lives.
We are commitment to helping organizations and communities help themselves by supporting a way of thinking that leads to self awareness, healing and peace. We are respected for our holistic and non-judgmental manner of working with individuals and organizations from all walks of life.

Mission

To assist individuals or organizations in identifing resolution and appropriate adjustments to address problems associated with, but not limited to unmanaged anger, chemical abuse (drug, alcohol and medications), rigid attitudes or other concerns which may adversely affect a person's happiness or an organizations productivity.

Goals

To provide services in a confidential, unpretentious, frank, honest and non-judgmental manner to and individual or organization.

To promote understanding of behaviors, beliefs and/or attitudes that can sabotage an organization's success or a person's happiness. By helping them understand that, given their background "they've only done what they were taught to do".

To assist individuals and/or organizations in mak

ing

the necessary adjustments or changes to overcome the pain and suffering.

"You, yourself, as much as anybody in the entire universe, deserve your love and affection." - Buddha
Samuel Simmons Consulting
P.O. BOX 6120
MINNEAPOLIS, MN 55406
PHONE: 612-721-0106
Content Copyright © 2010 Samuel Simmons Consulting. All Rights Reserved.