On June 25th 2009 the following took place in Minneapolis, MN at Sabathani Community Center:
Welcome
Jeff Hayden, State Representative
"Why the focus on Black Male Healing?"
James Muhammad and Sam Simmons, ADC
Brief Presentation Summary
Whether right or wrong, many intercity African-American men often feel that the social, economic and educational systems around them have failed and/or excluded them. As a result, these men are typically undereducated, have poor emotional regulation, have little or no work experience, are female-dependent, and have little or no healthy involvement in the positive activities that foster real self-esteem and hope for a future. They often come from a multigenerational experience of poverty and traumatic experiences in their domestic, community, and social settings. Frequently resulting in attachment, emotional regulation, and self-concept difficulties. Because of these facts they generally aren't succeeding in mainstream life and the threat of jail or imminent incarceration became a rite of passage.
Every day, even African-American men appearing to be succeeding in the mainstream, it's all about surviving in a nation where biased views of black men as dangerous, aggressive, angry stubbornly hang on decades after segregation and where statistics show a yawning gap between the lives of white men and black men. Black men's median wages are barely three-fourths those of whites; nearly 1 in 3 black men will spend time behind bars during his life; and, on average, black men die six years earlier than whites. Historians agree that black stereotypes and coping strategies are rooted America's history of slavery and segregation.
This presentation will show the overwhelming need for men to address past traumatic experiences to identify intercept (catch) and overcome beliefs and behaviors that have acted as self-imposed barriers. Along with identifying replacement beliefs and behaviors based on present FACTS to decrease the likelihood of acting out violently, fathering more children then they can afford, being incarcerated and become a healthy part of the community.
Objectives

First Break Sessions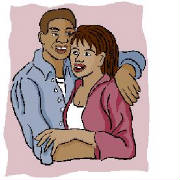 Sometimes abusive relationships are easy to identify; other times the abuse may take subtle forms. In general, abusive relationships have a serious power imbalance, with the abuser controlling or attempting to control most aspects of life. Healthy relationships are when two people learn to become separate, whole, autonomous people, who don't have to protect themselves from each other. They are free to be themselves. They realize that they are loved for who they really are, not for some false image they tried to create. Without healing from individual and intergenerational trauma it's hard to fully experience a relationship that reflect respect for all the people in the relationship, including children.
Panelists
| | |
| --- | --- |
| Lissa Jones, Executive Director of African American Family Services | Resmaa Menakem MSW,LICSW, Marriage and Family Therapist |
| Harry G. Ford, Marriage and Family Therapist and President Tezet Institute | Rashida Fisher, BA, ADC, Behavioral Health Specialist |
B. Youth Healing and Education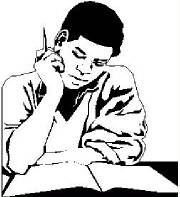 It seems to be a common myth that if a child is not directly assaulted, he or she is not affected by violence or traumatic events directed at other family members. Their surface behavior may not show the effects yet if you go beyond this initial impression, you will often find a child frightened, angry, confused, and struggling to cope. Their way of coping may get them in trouble with the law, bring them to suicide, or they may have difficulty learning. Recent research seems to indicate that children who witness violence and traumatic events learn a variety of rules about themselves, rigid gender roles, emotional violence, and ways of operating in relationships that cause them unnecessary pain in their adult years. If this cycle is to be broken, the children cannot be ignored.
Panelists
Larone Greer, Director of Project Imani

Camille Thomas, Director of Q Health Connections' Healthy Youth Program

Tina M. Jackson, Educator and Founder of

Surviving the Game

Conference

Tyler Hamblin, Youth leader and Author of "15 Way's to Get A's"
Lunch Lecture:
"Emotional Health and Healing"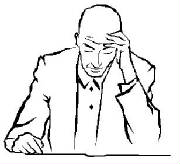 William D. Allen, Ph.D., LMFT
What is emotional health anyway? A useful definition of emotional health is the ability to express all emotions appropriately. Those who have this ability are surely mentally healthy. Being emotionally stuck is often the best indicator of current lack of emotional health.
I might be stuck in depression or stress, stuck in anger at my favorite targets, stuck in obsessive fears, or stuck in perpetual guilt or shame. Obviously, this indicator of emotional health suggests that many of us lack emotional health much of the time.
People with good emotional health are:
q In control of their thoughts, feelings and behaviors.
q They feel positive about themselves and have good relationships.
q They can keep their problems in perspective.
q They have both self-awareness and self-control.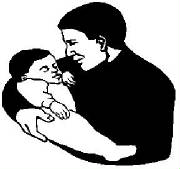 C. Fatherhood and Healing
Children with involved, loving fathers are significantly more likely to do well in school, have healthy self-esteem, exhibit empathy and pro-social behavior, and avoid high-risk behaviors such as drug use, truancy, and criminal activity compared to children who have uninvolved fathers.
Black men benefit when they are involved in their children's lives, a few of those benefits are:
The community benefits when black men are involved in their children's lives and the men are more likely to:
Participate in the community;

Serve in civic or community leadership positions;

Attend church more often.
| | |
| --- | --- |
| John Turnipseed, Director of the Urban Ventures Center for Fathering | Guy Bowling, FATHER Project Manager |
| (Robert) Clarence Jones, Community Outreach Director for Q Health Connections |   |
D.

Healing and the Church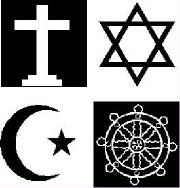 The black church in the USA is widely recognized as the central, oldest and most influential institution in the black community. But even more critically, the black church is the spiritual ark that also preserved and empowered black people socially, psychologically and physically during and after slavery. It is vital for US black churches and communities to understand and transcend their longstanding resistance to openly addressing complex, painful issues of sexuality, domestic violence, and embrace healthier definitions of black manhood. It is critical that black churches and communities begin to take responsibility for their role in community healing.
Pastor

Brian Herron,

Pastor at Zion Baptist Church

Pastor Alika Galloway,

Co-Pastor at

Kwanzaa Community Church

 
Final Panel: "Male Healing focus as a the Solution"
Moderators: James Muhammad and Sam Simmons, ADC
It is easy to make change. Change happens. Even if we sit still . . . do nothing . . . change happens. Making good change that makes life better… that endures…that persists is much more challenging.
This type of change doesn't occur by denying or doing the some thing and expecting a different outcome. Or expecting the benefactor of the current conditions, blinded my their own needs (denial) to supply the solutions. Making good takes courage, awareness and self-evaluation with an emphasis upon honesty and healing.
Atum Azzahir,

Executive Director, Elder Consultant in African ways of knowing at

The Cultural Wellness Center

Pastor

Brian Herron,

Pastor at Zion Baptist Church

Farris Bell, Community Reentry Coordinator, Minnesota Department of Corrections

Rosemarie Sayers, Job Specialist at Goodwill/Easter Seals Minnesota

Lissa Jones, Executive Director of African American Family Services

John Turnipseed, Director of the Urban Ventures Center for Fathering



For information about up come event call 612-721-0106 or
"Not everything that is faced can be changed, but nothing can be changed until it is faced." - James Baldwin