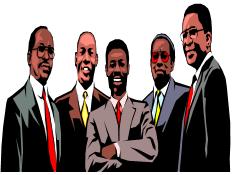 Healing Brothers offers an alternative way of thinking about community building "from inside out" not just "the outside in" by addressing intergenerational pain and trauma that are barriers to healing, collaboration, sustainable change and community empowerment.
Healing Brothers also provides an opportunity to introduce practical trauma informed and outcome driven methods and services, to improve the health and wellness of children and their families, as well as the larger community.
We realize that a stronger, thriving community improves the health of the community and the society as a whole.

Mission

The mission is to assist individuals, organizations and communities in identification and adjustment for resolution of problems associated with, but not limited to unmanaged anger, alcohol and drug abuse, violence, health disparities, poor job-performance or other concerns which may adversely affect productivity and happiness.

Goals

To provide services in a basic, direct, unpretentious, frank, honest, uniquely confidential and non-judgmental manner to individuals, organizations and communities.

To assist individuals, organizations and communities in make the necessary adjustments to overcome beliefs and behaviors that act as self-imposed barriers to contemplating and making change.

To collaborate with existing agencies & organizations whose mission is to support the efforts of families & communities to create environments where all family members can thrive.

P.O. BOX 6120
MINNEAPOLIS, MN 55406
PHONE: 612-721-0106
Content Copyright © 2013 Healing Brothers. All Rights Reserved.