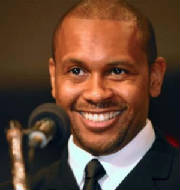 Kevin Powell is an activist, writer, public speaker, and entrepreneur and, in 2008 and 2010, was a Democratic candidate for Congress in Brooklyn, New York. A product of extreme poverty, welfare, fatherlessness, and a single mother-led household, he is a native of Jersey City, New Jersey and was educated at New Jersey's Rutgers University. Kevin is a longtime resident of Brooklyn, New York, and it is from his base in New York City that he has published eleven books, including his newest collection of political and pop culture writings, Barack Obama, Ronald Reagan, and The Ghost of Dr. King: Blogs and Essays (www.lulu.com).
Indeed, Kevin has written numerous essays, articles, and reviews through the years for publications such as Esquire, Newsweek, The Washington Post, Essence, Rolling Stone, The Amsterdam News, and Vibe, where he was a founding staff member and served as a senior writer, interviewing and profiling, among many others, General Colin Powell and the late Tupac Shakur. Additionally Kevin has been a Writing Fellow for the Joint Center for Political and Economic Studies, as well as a Phelps Stokes Fund Senior Fellow. He currently blogs for The Huffington Post, The Guardian, Ebony.com, The Daily Kos, and other outlets, and is a 2012-2013 Visiting Scholar at Virginia State University.


Of his life work Kevin Powell says, simply, "My life-calling is to be a servant for the people, period. Money, fame, status, personal achievements, and all that means very little to me when pain and suffering are still real on this planet. I am interested in the powerless becoming powerful."

Mr. Preston J Garrison former Secretary-General/CEO of the World Federation for Mental Health has a 42 year career in human services and mental health organization management. Mr. Garrison tackled his duties as Secretary-General/CEO to advance the cause of the Federation and its members across the world. He brought together consumer and family organizations, in setting up a fund to help Federation members faced with the mental health problems of disasters, tackling the cultural problems posed by migrating populations and latterly the mental health problems associated with HIV AIDS in Africa.
Throughout most of his career, Mr. Garrison has been involved in mental health education, policy advocacy, and management working with local and state mental health associations in Tennessee, Georgia, and Florida and as the chief executive officer of the National Mental Health Association (now Mental Health America) in the United States.
From 1998 through 2002, he served as the Founding Executive Director of the National Practitioners Network for Fathers and Families, which assisted in the organization of the Minnesota Practitioners Network.
Current: Independent Fund-Raising and Organization Development Consultant at Non-Profit Organization Management Services
Education: Virginia Commonwealth University, Catawba College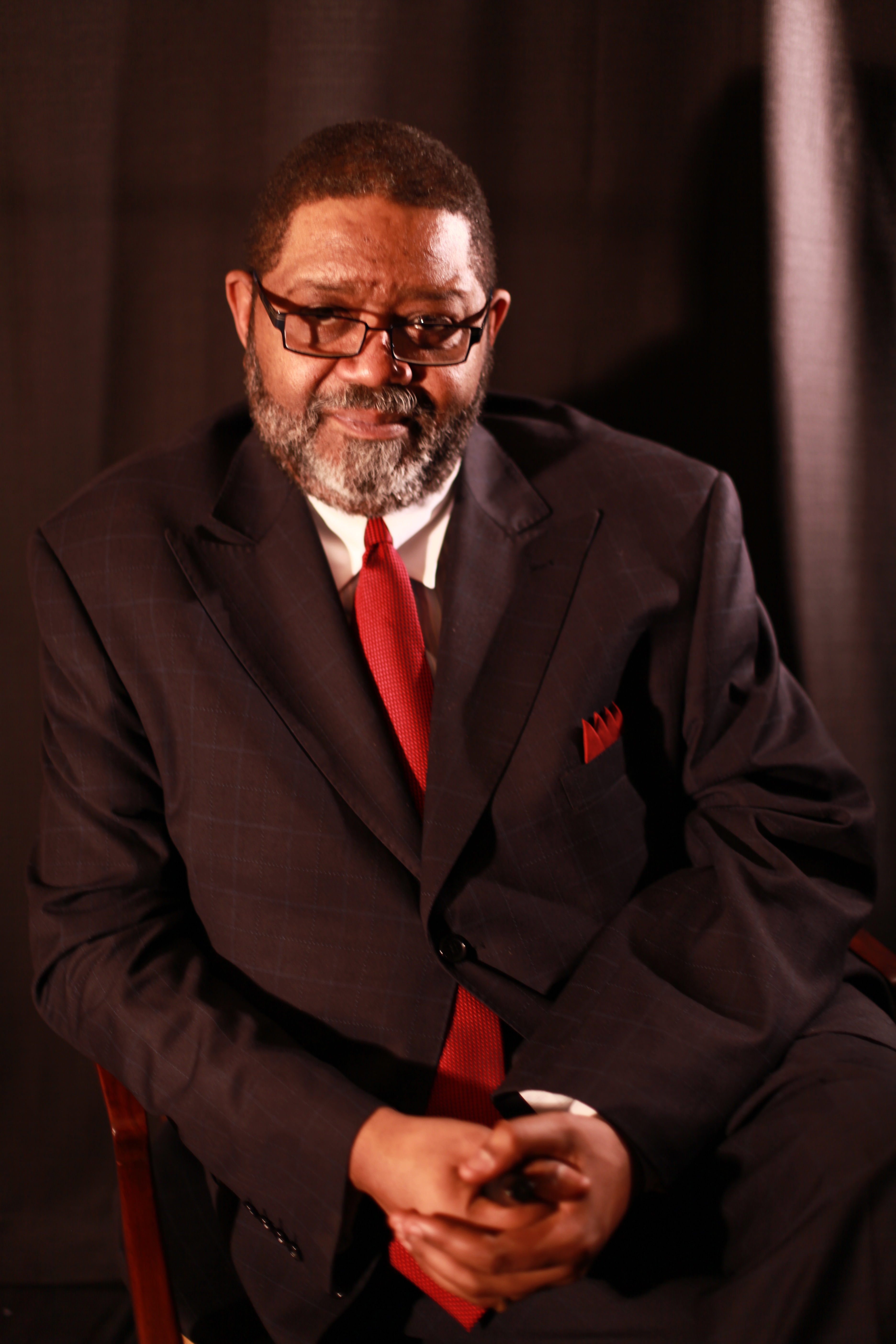 Sam Simmons, LADC
is licensed as an Alcohol and Drug Counselor who has over 23 year background in program and curriculum development, and group facilitation specializing in the areas of Anger Management, Chemical Dependency and working with African American men & young people. For the last 21 years he has been self-employed as a behavioral consultant in all of the fore mentioned areas.

He is currently SAFE Families Manager at The Family Partnership managing the federally funded Be More Project. A project to train African American men to engage African American young men and boys to
stop violence against women and girls and to promote healthy nonviolent relationships.

He was awarded the 2009 Governor's Council on Faith and Community Service Initiatives Best Practices Award for his work with MN Department of Veterans Outreach Services, prison reentry and in the African American community. For the last 7 years he has been active with KMOJ radio as a volunteer and co-host of "Voices" addressing issues that are important to the urban community.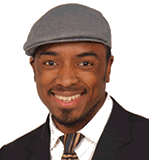 Andre Koen, MA is an energetic presenter, powerful communicator, and a dynamic teacher. He integrates his abilities as improvisational comedian, large group facilitator, keynote speaker, and classroom teacher to captivate and educate his audience.
Andre currently serves as the EEO/Affirmative Action Diversity Coordinator for Anoka County, Minnesota where he educates the community on law and diversity issues. Prior to his work in Anoka County, Andre was the Academic Dean at National American University, where he inspired mid-career adults to live their dreams and reach their full potential. Andre believes that people possess the ability to empower themselves, and this belief is made manifest by his unique style of teaching.
The National Association of Human Rights Workers awarded Andre with the Human Rights Worker of the Year award for Andre's continued dedication to human and civil rights. In addition, Andre has received both the "American Red Cross Marketing" and "The Community Presentations Volunteer of the Year" awards for the difference he is recognized as making in his community.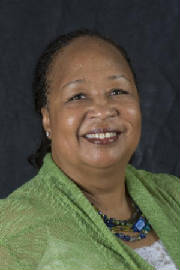 Joyce Dickerson West has extensive experience in working with families through home visiting. She also has extensive experience as a student, a big sister, a grandmother, a wife, a mother and as an active church member. She currently provides support to 11 of the 22 tribal Parents as Teachers i3 programs in the United States. She is also a Parents as Teachers national trainer. She serves on the Prenatal Care and Infant Wellness Collaborative and Partnership for Preconception Health committees through the Maternal Child and Family Health Coalition in St. Louis, MO.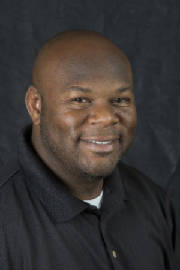 William Scott started his career in early childhood working for the Head Start program. He was a teenage father that learned much of his parenting skills from his grandmother and the St. Louis Fathers Support Center. He now works for the Parents as Teachers National Center as a program support coordinator for the Early Head Start and Head Start program and as a trainer for the Parents as Teachers curriculum and model. He serves on the Prenatal Care and Infant Wellness Collaborative and Partnership for Preconception Health committees through the Maternal Child and Family Health Coalition in St. Louis, MO.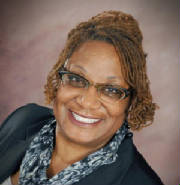 Lee Buckley joined the Minnesota Department of Corrections in 2009 as Community Reentry Coordinator. In this role she coordinates with field service offices and community corrections agencies as well as works with other government, faith-based and community based organizations that deliver reentry services to offenders. In 2005 Buckley was appointed to lead the Governor's Council on Faith and Community Service Initiatives Advisory Council which worked to develop a closer connection between the state government and faith and community organizations. She serves on the board of directors for World Wide Village, Inc. and the R3 Collaborative for Recovery, Reentry and Renewal. Previously, Buckley was a Director of Labor Relations for Northwest Airlines after working as an operations director and customer service manager. She was employed for over sixteen years in the financial services industry in Chicago, Illinois and worked in a number of management, project leadership and consulting positions with a focus on customer satisfaction, new business development, process improvement, and business process redesign. She holds a Masters of Arts in Community Ministry Leadership from Bethel Seminary and is a licensed and ordained minister.
Joanie McCollum, M.S.S. (aka Abena Afreeka) is a Deep, Intense, Passionate, Multi-culturally Linguistic Social Worker and Family theorist. She integrates her unique personal, educational and professional experiences as the guiding point to explore, explain and expound upon our working knowledge of the causes and cures for Mental and Behavioral illness that plagues this Nation. She is a graduate of both Bryn Mawr College and Drexel University and currently live Philadelphia, PA.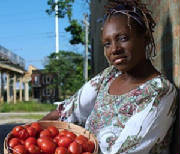 LaDonna Redmond is a community activist/writer/motivational speaker, who has successfully worked to get Chicago Public Schools to evaluate junk food, launched urban agriculture projects, started community grocery stores and worked on federal farm policy to expand access to healthy food in low-income communities. Redmond is a highly sought after speaker and KMOJ-FM radio talk show host. In 2009, Redmond was one of 25 citizen and business leaders named a Responsibility Pioneer by Time Magazine. LaDonna was also a 2003-2005 IATP Food and Society Fellow. In 2007, she was awarded a Green For All Fellowship. LaDonna attended Antioch College in Yellow Springs, Ohio. In May 2013, LaDonna is launching the Urban Food Goddess website at www. ladonna-redmond.com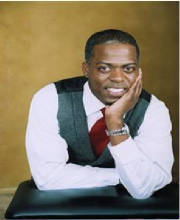 John G. Taylor, MA is a Mental Health therapist in Philadelphia; counseling clients that are diagnosed with HIV/AIDS, mental health diagnosis individuals that are experiencing sexual abuse trauma, paranoid schizophrenia, bi-polar, depression, agoraphobia, domestic violence, ADHD and substance abuse and sex addictions.
Mr. Taylor received his Bachelors Degree in Criminal Justice from Fayetteville State University and a Masters Degree in Christian Counseling from Gordon Conwell Theological Seminary, which allows him to integrate Theology with Psychology. While at Gordon Conwell Theological Seminary he served as a member of the student council.
Mr. Taylor also serves as an Adjunct Professor at Drexel University in the Couples and Family Therapy Program.
Mr. Taylor specializes in working with individuals and couples to heal their wounds. He specializes in looking at the role that race, class, gender, sexual orientation, and religion have on their lives. He works with youth to help them navigate through the complexity of life issues, peer pressure, gender identity, and struggle for identity.
Mr. Taylor has an extensive career in the Criminal Justice System in North Carolina, working as Correctional Officer, Probation Officer and Domestic Violence Counselor in the court system. This experience has allowed him to see the role that societal, economic, and environmental pressures have on the lives of individuals.
Jeff Bauer is the Director of Public Policy and Civic Engagement at The Family Partnership in Minneapolis, MN. Jeff's experience is broad and varied, spanning the realms of government, business, politics, education, nonprofit community work, development, and civic engagement. He has worked both on statewide campaigns and in state government, served as the executive director of an urban agriculture and microenterprise organization, founded two private international foundations, started a fine art publishing company, created and managed numerous community partnerships, and done years of community work with children and families. Most recently, he helped lead a successful effort to pass a Safe Harbor law in Minnesota, protecting children from trafficking and commercial sexual exploitation. A 1997 summa cum laude graduate in Political Science from the University of Minnesota, he also holds a Master's Degree in Public Policy from the Hubert H. Humphrey Institute of Public Affairs, where he received the Arthur Naftalin Award for Public Service.
Community Mental Health Panel Members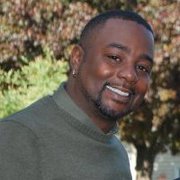 Harry G. Ford is a licensed Marriage and Family Therapist and the President and Founder of Tezet Institute. He is charged with the development of Tezet's clinical services, community trainings and workshops, and cultural consultation. Mr. Ford is responsible for the development and implementation of program operations and oversees the organization's annual budgets and contracts. Harry Ford provides direct service to individuals and families as an Individual and Family Therapist. Mr. Ford directly supervises all of the agencies staff and interns, and is accountable for ensuring that all programs are consistent with the mission of the agency.
A native of Milwaukee, Wisconsin, Harry Ford holds a baccalaureate degree in Religious Studies from Augsburg College and a master's degree in Marriage and Family Therapy from the University of Wisconsin-Stout. He is also a member of the Minnesota and National Association of Marriage and Family Therapists. Harry serves as a lecturer at the University Wisconsin-Stout in the department of Human Development and Family Studies. Mr. Ford has also lectured on many current issues related to cultural awareness, work place and family policies, and clinical/helping skills training and development. In addition, Mr. Ford has served on the Board of Directors for Odyssey Charter School in Brooklyn Center.

KayeAnn Mason LICSW, Psychotherapist
KayeAnn Mason is a Licensed Independent Clinical Social Worker with a private practice in Saint Paul. She holds an undergraduate degree in Child Development and Psychology from Smith College, in Northampton, MA. She holds a Masters of Arts Degree in Counseling & Psychological Services from Saint Mary's University Twin Cities. Her mental health practice provides assessment, diagnosis and treatment for children, adults, couples and families with an emphasis on culturally compassionate care for urban populations. She is the clinical consultant for Neighborhood House, Model Cities and Resource Inc. Additionally, she provides license supervision for therapists in training, with an emphasis on cultural competence and effective engagement with diverse populations.
Dr. Jesse L. Mason, Jr., Ph.D.
After graduating Magna Cum Laude from Morris Brown College in 2000, Dr. Mason was accepted into the Cognitive and Biological Psychology Program at the University of Minnesota. Dr. Mason received several scholarships, fellowships, and awards which included The Equal Opportunity in Education Fellowship, PharmacoNeuroImmunology Training Grant, Dove Scholarship, and several travel awards. Dr. Mason was also a member of the Community of Scholars and a MacArthur Interdisciplinary Program on Global Change, Sustainability and Justice Scholar. Dr. Mason has spent his professional career engaged in both research and applied programming in the areas of health and educational disparities. Working with Dr. Dorothy Hatsukami and the University of Minnesota Transdisciplinary Tobacco Research Center, he completed and is currently preparing for publication studies investigating ethnic/racial differences in nicotine metabolism, ethnic/racial differences in exposure and detoxification of smoking related carcinogens, and the role of acculturation in smoking behaviors among Blacks, and Exploring and Redefining Masculinities. Dr. Mason presented some of his research findings at such conferences as Society for Research on Nicotine and Tobacco, the College on Problems of Drug Dependence, American Association of Community Colleges, National Council for Black Studies, and the National Institute of Drug Abuse: Frontiers in Addiction Research mini-conference at the Society of Neuroscience Annual meeting. In addition, he has presented his work for several local organization and student association.
Dr. Mason received his Ph.D. from the University of Minnesota in Cognitive and Biological Psychology in January 2007 with a specialty in behavioral pharmacology. He has worked as a postdoctoral associate at the University of Minnesota Medical School's Programs in Health Disparities Research, several programs and non-profits working with young men with emotional and behavioral disorders and adolescent offenders. Dr. Mason is a former Assistant Professor of Psychology at the College of St. Catherine (where he continues to adjunct). He was a 2010 policy fellow with the Minnesota Minority Education Partnership's (MMEP) African American Male Advisory. He served as chair of the MMEP's African American Male Education Advisory 2011-2012. Dr. Mason is currently a Faculty member at Minneapolis Community and Technical College where he is coordinator of the Social Science Division. He is also founder and coordinator of the African American Education Empowerment Program and coordinator of the Student African American Brotherhood. Dr. Mason is also a 2012-2013 Humphrey School of Public Policy Fellow.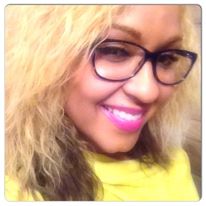 Amanda Borde is a Biracial (Trinidadian and European) mental health professional. She is a MN LICSW, with expertise in culturally specific mental health services for African American, Biracial, and Multiracial clients. She has extensive expertise in working with individuals, children, couples and families that have complex trauma clinical presentations. She is also TF-CBT trained and EMDR level two trained and uses these techniques regularly with adult, adolescent, and children clients. Another technique she uses frequently with her clients is play and art therapy, with a culturally-mindful/TF-CBT approach. She provides clinical supervision and training to interns as a field instructor at the University of Minnesota Graduate School of Social Work, and staff who work in school-based, in-home, residential and out-patient settings. She also maintains a small weekly caseload of challenging clients, in addition to consulting with agencies, businesses, and schools about incorporating more culturally-mindful, ethical, and proficient services.
Ms. Borde has a Master's of Social Work degree from the University of Michigan, and a Bachelor of Arts degree in psychology from Michigan State University. She has also completed 81 credits towards a Clinical Psychology Doctoral Degree, and her area of research is focused on developing biracial (Black/White) racial identity and developing parenting programs that seek to help parents who are parenting a child that does not racially look like them. She is on an advisory board and is a volunteer with Girls Group INC, which is a girls group, located in Ann Arbor, Michigan that provides identity development, academic, and social activities to African American and Multi-racial high school and middle school females who are primarily from lower socio-economic backgrounds.

Ms. Borde is currently the Behavioral Health Director at African American Family Services (AAFS); she supervises three different departments within the organization including a Rule 29 outpatient mental health department, a Rule 31 outpatient chemical health department, and a Family Services department. When she is not managing the daily operations of AAFS she is working on innovative evidenced-based culturally specific program development, which helps AAFS maintain its reputation as a thought leader within the field of behavioral health services. Amanda's knowledge and clinical skills are highly regarded and respected by her clients, colleagues, and staff; she is experienced as an invaluable team member and thoughtful leader of AAFS Behavioral Health Services.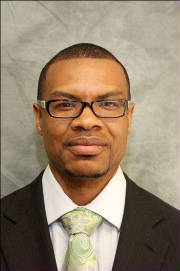 Marques Armstrong, Executive Director of Imani Youth and Family Services attended Metropolitan State University and has 16 years of experience working with youth and families in the capacities of mental health case manager, mental health practitioner, youth and family advocate, youth counselor and group facilitator. Mr. Armstrong was a child development technician and behavioral specialist for Minneapolis Public Schools. He was also the facilitator for the Men of Zion, Young Dad's Program and a member of the Minneapolis Public Schools Mental Health Collaborative, ensuring service coordination across social service organizations and agencies. Mr. Armstrong is a trained community organizer and public policy advocate and a CPEO (connecting parents to educational opportunities) facilitator for Minneapolis Public Schools. He most recently worked at North Point Health and Wellness Center in the role of family facilitator and has a passion for working with families and youth from disadvantaged circumstances.

"Not everything that is faced can be changed, but nothing can be changed until it is faced." - James Baldwin
PO Box 6120 * Minneapolis, MN 55406