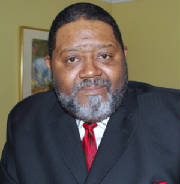 Sam Simmons is licensed as an Alcohol and Drug Counselor who has over 23 year background in program and curriculum development, and group facilitation specializing in the areas of Anger Management, Chemical Dependency and working with African American men & young people. For the last 21 years he has been self-employed as a behavioral consultant in all of the fore mentioned areas. He has established a working relationship with African American Family Services, the Father Project, Q Health Services, Minnesota DOC and is an active member of the Minnesota Father & Families Network Board as vice president. He is currently working at The Family Partnership as a SAFE Educator to develop curriculum and services focused on African American Men to address trauma and violence. He received the "2007 Kirby Puckett Legacy Award" for work done with Life Source to increase organ donation the African American community. He was awarded the 2009 Governor's Council on Faith and Community Service Initiatives Best Practices Award for his work with MN Department of Veterans Outreach Services, prison reentry and in the African American community. He is co-organizer of the Community Empowerment Through Black Men Healing Conference. For the last 6 years he has been active with KMOJ radio as a volunteer and co-host of "Voices" addressing issues that are important to the urban community.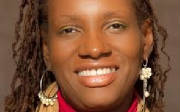 " Ending the Industrial Food Complex: Deconstructing Race, Class, and Privilege in the U.S. Food System"
LaDonna Redmond, Senior Program Associate at Institute for Agriculture and Trade Policy (IATP)
LaDonna Redmond is a long-time community activist who has successfully worked to get Chicago Public Schools to evaluate junk food, launched urban agriculture projects, started a community grocery store and worked on federal farm policy to expand access to healthy food in low-income communities. Redmond is a frequently invited speaker and occasional radio host. In 2009, Redmond was one of 25 citizen and business leaders named a Responsibility Pioneer by Time Magazine. LaDonna was also a 2003-2005 IATP Food and Society Fellow. In 2007, she was awarded a Green For All Fellowship. LaDonna attended Antioch College in Yellow Springs, Ohio.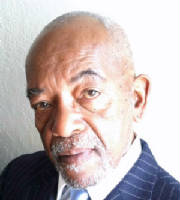 The Effects of Poverty on Child Development and School Success"
Douglas J. Quiett, L.C.S.W., WestEd Senior Program Associate
Douglas Quiett joined WestEd in 1994 and is a faculty member of the PITC Trainer Institutes. He presents workshops on Cultural Competency with a focus on the importance of culture in the identity formation process of young children.
Along with WestEd, Quiett was a lecturer for 20 years at San Francisco State University, he taught classes in the Social Work Department ranging from Cultural Competency to Substance Abuse Treatment and more. He was also a consultant for Children's Council of San Francisco, providing mental health consultation to child care centers within San Francisco, CA.
Quiett developed and directed an early intervention project, focusing on providing child development skills and knowledge to 30 families in Marin County, CA. The program followed the families for 3 years and generated positive response from both families and the community. This provided the model for Home Visiting: The P.I.T.C Way.
He created a home visiting curriculum that combines best practices in the social work aspect of home visiting with the essentials of the Program for Infant/Toddler Care approach to childcare. In addition, Douglas provides cultural competency training for many non-profit organizations in the San Francisco Bay Area; He has a private practice in Oakland, Ca providing psychotherapy for adolescents, adults and families.
Quiett received his Masters degree in Social Work from San Francisco State University and is licensed by the State of California as a Clinical Social Worker/Psychotherapist.

"Discovering The Gift In The Wound"

Aqeela Sherrills

, Executive Director of CSDI

Aqeela is best known for making the 1992 "Peace Agreement" between longtime Los Angeles gang rivals, the Bloods and the Crips. Sherrills's inspiration came from the loss of 13 friends to gang violence. This encouraged him to lay the groundwork for peace in his neighborhood. Within 10 years he had co-founded the Amer-I-Can Program, Inc., a multi-million dollar life management skills company with former football legend Jim Brown, and established the Community Self Determination Institute (CSDI), an agency dedicated to making a sustainable model for what peace looks like in urban war zones.

Aqeela speaks and consults nationally and internationally on violence intervention and prevention strategies and is the Principal of The Reverence Project, focused on shifting worldwide imagination by instituting a practice of authentic exploration of the wounds in the personal life as a means of accesses the gift of who we are by not defining ourselves as our experiences.

Sherrills' current focus is on what he terms the 'Reverence Movement,' a peace process that allows people to see the sacredness in one another. He has advised government officials in Belfast and Serbia on the process of establishing non-violent communities; he has addressed the Hague and the US Congress on the importance of peace, reverence, and non-violence; and he has brokered peace agreements between gangs in cities across the US Sherrills believes the only right path to reconciliation starts from within. It's a message he believes must be made accessible to people in communities around the world. He has received awards including the Denise Aubuchon Humanitarian Award from Death Penalty Focus, and has sat on the boards of several social justice organizations including Bioneers. The Men's Tale Project (www.mensstoryproject.org) is a replicable community arts & dialogue.

Moderator: Danielle Mkali, Media Justice Organizer with Main Street Project


Danielle Mkali is the organization's lead media justice trainer as well as a program organizer. She has more than nine years of experience training and developing young organizers, most recently as an organizer, trainer and curriculum developer for the Center for Democracy and Citizenship at Augsburg College (previously connected to the University of Minnesota). Prior to that she served as co-lead facilitator and organizer with HOPE Community in its SPEAC program. She continues to serve on the advisory council of the organization. Danielle received organizer leadership training through the Gamaliel Foundation in Oakland, CA.

Anika Robbins, Owner/Consultant, ANIKA & Friends-a boutique agency, Anika International Cosmetics and Co-owner of The Robbins Urban Wellness Center
Over the last 20 years she has been engaged in the beauty, entertainment and marketing arenas working as a project manager, product & brand development, marketing and more. She has created two companies: ANIKA & Friends-a boutique agency & consulting and ANIKA INTERNATIONAL COSMETICS. Her goal is to continue to consult with some of the top names in the beauty and business communities as well as establish the cosmetics brand as a leading choice for global women. Specialty is creating niche environments, proficient at analyzing, assessing and creating real-time solutions in fast-paced environments. Above all, the finesse to connect with people in a meaningful way by meeting them where they're at to achieve maximum results.
Early in 2012 she and her husband Dr. Juneau Robbins opened The Robbins Urban Wellness Center. She states "The overall goal is to engage the community in healthy living and get a conversation going on about what is a healthy lifestyle,"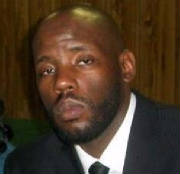 George Shannon, CEO/Brand Manager of 4Seen Magazine
He is a writer, photographer and brand manager locally. He writes about local events, the music scene and other stories of interest. He creates and sponsor events such as, Big 10 Thursday and 4Seen Friday's locally. He photographs events, concerts, nightclubs, gallery openings, special occasions including weddings and graduations.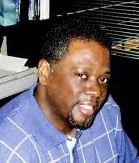 Kelvin Quarles, KMOJ Station Manager
He is the station manager is the oldest radio station in the state targeting African Americans. He is a 20-year broadcasting veteran and been with the station since 2004. He believes in KMOJ's over arching goals of educating and engaging Communities of Color to reinstate the affirmative Black image; support and empower Communities of Color in lifelong learning of its traditional and modern cultures, spirituality, and history; and challenge systems, policies, and practices which are anti ethical to the image of Communities of Color. Also, he believes "it is important to change the perception of people of color in the media,"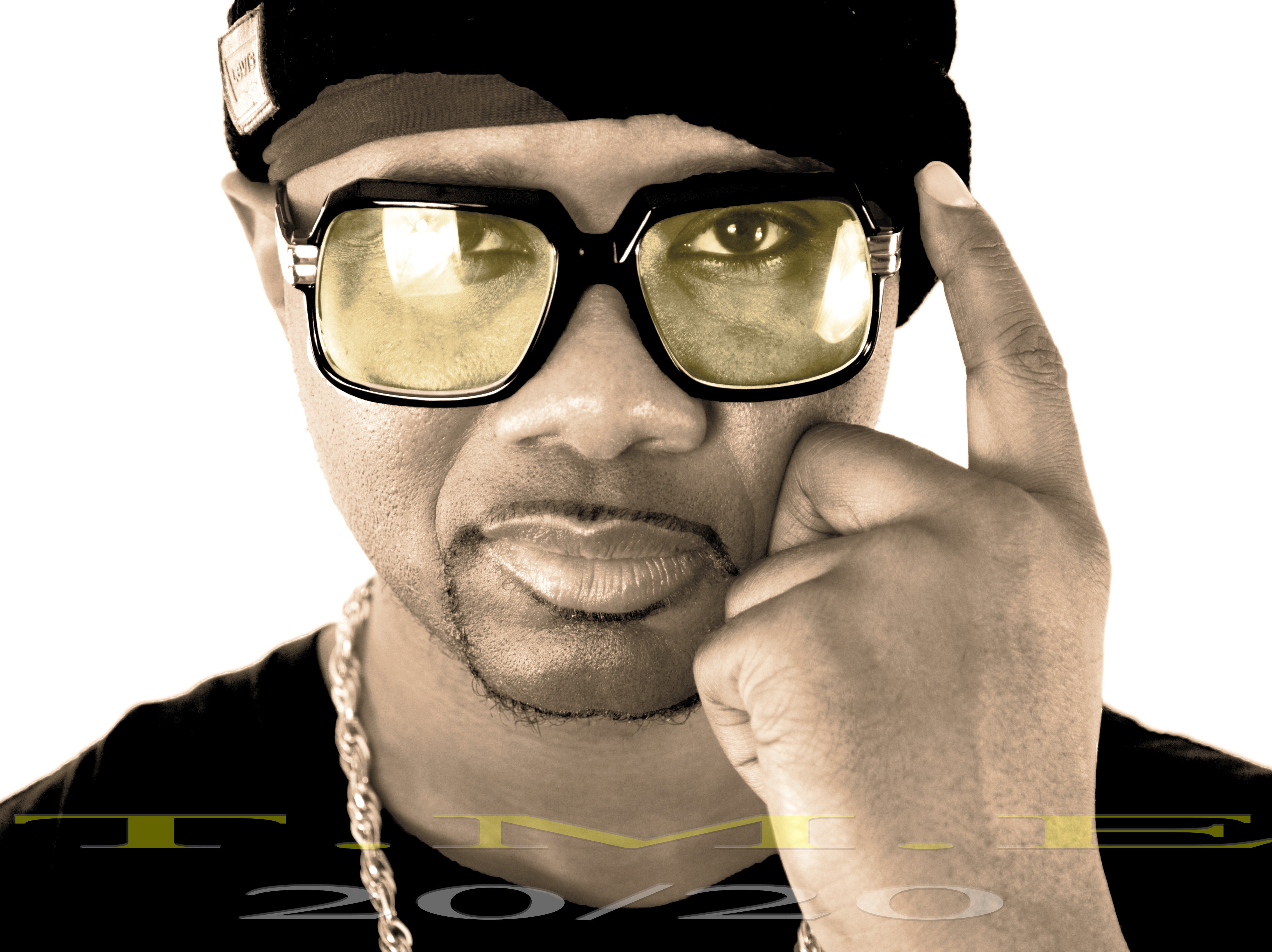 Nick "Master Mind" Muhammad, artist on Titan Administration Records and Executive Director of Torch Light MN
Born in Indianola, Mississippi and Twin Cities transplant by way of Chicago. The oldest of 5 he landed in St. Paul MN in 1986. I attended elementary school and community college in St. Paul; however, it was in the budding Twin Cities Hip Hop scene that I really began to come into my own. I learned so much from what we had to do to build a space for our music and culture to exist.It was through Hip Hop that I began to travel and tour the country. It was on a voter registration tour that I was exposed to the LACK of political, social and economical empowerment that plagued the African American community in all nine cities that we toured from North Minneapolis, Cincinnati, OH "On the Rhine" to New Newark, NJ. This Experience compelled me to get involved and educate myself on HOW this was happening and WHAT could be done to stop it in my own city to start. This tour was in 2004 and I never looked back. I am currently an artist on Titan Administration Records and Executive Director of Torch Light MN. An African American 501.c4 dedicated to African American grassroots capacity building.

Tracey Williams-Dillard, CEO/Publisher with MN Spokesman-Recorder
Tracey Williams-Dillard is the granddaughter of Cecil E. Newman, who founded the Minneapolis Spokesman and St. Paul Recorder in 1933, both of which merged in 2000 as the Minnesota Spokesman-Recorder. The paper is still family-owned, with Williams-Dillard—who has worked at the paper since the age of 8—as publisher, and her uncle Raymond Boyd as associate editor. She believes "it's important to promote as much as possible the positive aspects of the local Black community."

Jason Marque Sole, ABD President of Jason Sole Consulting, LLC
Jason Sole is a former drug dealer, leader of a notorious street gang, and a three-time convicted felon. The middle of three children, Jason was raised on the mean streets of Chicago by a father who was addicted to cocaine and an overburdened mother left to pick up the pieces. He joined a gang and turned to a life of crime to gain a lucrative position of authority and financially improve his life.
Sole has been incarcerated in numerous correctional facilities due to his criminal activity (i.e. possession of a firearm, first-degree possession of controlled substance, second degree possession of controlled substance, terrorist threats, disorderly conduct, etc.). Yet despite the height of the odds stacked against him, Sole earned his Bachelor of Arts and Master of Science degrees in criminal justice. He is less than a year away from completing his doctorate in public safety with a specialization in criminal justice.
Jason is an instructor in the School of Law Enforcement & Criminal Justice at Metropolitan State University in the Twin Cities. He provides training and case development at AMICUS, an organization that helps inmates and ex-offenders through positive relationship-building, restorative justice practices, and individualized transition services. Sole serves as a mentor and facilitator at 180 Degrees, Inc., which provides intervention, prevention, and supportive services to juvenile and adults. Jason is a national trainer and facilitator for the Council for Boys & Young Men, an organization that utilizes a strengths-based group approach to promote a safe and healthy passage through the preteen and adolescent years. He also works with volunteers and sex-offenders through the Minnesota Department of Corrections.
Jason's expertise in criminal justice has opened numerous doors in public policy. He currently serves on the Criminal Justice Advisory Committee of the National Alliance on Mental Illness (NAMI) and held influential roles at Correctional Transition Services, Inc., and Minnesotans for Impartial Courts under former Minnesota governor Al Quie.
Through his firm, Jason Sole Consulting LLC, he offers juvenile and criminal justice agencies the tools they need to impact young people affected by delinquency, incarceration, poverty, and other social ills. He also serves as a life coach for inmates.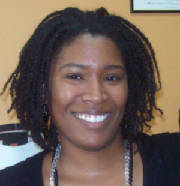 Rashida Fisher, BA, LADC Chemical Health Supervisor at African American Family Services
Rashida Fisher has worked in various capacities serving diverse populations for over 10 years. She is currently the Chemical Health supervisor of African American Family Services. She has over 8 years of experience in Addiction Counseling. Ms. Fisher believes that everyone has the capacity to self-right. Her mission is to empower others to build the capacity to thrive through the development of resilience. She has worked with the Minnesota Youth Work Institute to develop and facilitate trainings of working with African American youth. Ms. Fisher received her bachelor's of Arts degree from the University of Minnesota, majoring in Psychology with a focus in Youth development and African American studies. She holds a license in Drug and Alcohol Counseling. She is currently working toward a Masters degree in Mental Health Counseling.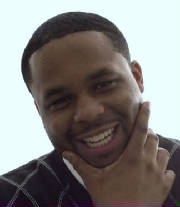 Brandon Jones, MA BeMore Campaign Coordinator at The Family Partnership
Brandon Jones, M.A. is a young up and coming community leader. He is an intellectual, logical, and compassionate young man. Mr. Jones is ahead of his years in terms of wisdom. Born and raised in Saint Paul, Minnesota. Mr. Jones has survived living in a home of domestic violence, drug abuse, and varies other forms of trauma. Now, Mr. Jones holds a B.A. in Sociology from the University of Minnesota, a Masters in Psychology from Metropolitan State University, and is currently working on his Licenses to become a Licensed Professional Clinical Counselor (LPCC) at Adler Graduate School. Mr. Jones focus is on healing the urban community, by addressing behavioral patterns and mental health conditions. By balancing both logic and emotions, Mr. Jones is trailblazing as one of the next community leaders in the Twin Cities.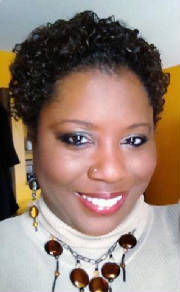 Verona Mitchell-Agbemadi, Founder & CEO of CulTives, a consulting firm specializing in diversity inclusion, cultural intelligence, research, and developing partnerships for institutions working with diverse communities. Along with certification in Women as Public Leaders, Ethical Policy Forum from the College of St. Catherine Leadership Institute in St. Paul, Minnesota, Verona holds a B.A. and a M.A. degree in Organizational Leadership, with emphasis on crosscultural and global leadership. She is ABD (Ph.D.) at Walden University in the School of Public Policy Administration.

Felicia Williams Gary is a cultural and historical consultant at CulTives.
Felicia connects clients to theoretical and historical data bridging culture, racial, sexuality & intimacy understanding. Felicia's area of expertise is scholarly research, cultural and historical interpretation. Relationship building focused on inter-racial, sex and intimacy through historical lens. Felicia is a native of Louisiana and is a historical and cultural interpreter with the River Road African-American Museum and Gallery located Donaldsonville, Louisiana. Felicia Gary holds a Bachelors of Science degree in Business Management Systems from Southern University at New Orleans.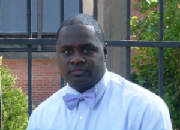 LaRone Greer, social worker and Program Director at Project Imani
LaRone Greer is a county social worker in Family Assessment/Child Welfare & Children's Mental Health, and also Director of Project Imani. He has over 15 years of mental health case manager experience with African-American boys and their families, with 7 of those years working for the Amherst Wilder Foundation with Project KOFI. He has served as an Advisory Commissioner for the African-American Men's Project, served as an Advisory Council Committee member for the Urban Learner Framework for Hamline College, serves on the Board of Directors for Communities U Knighted, and has also served on many committees for STARS for Children's Mental Health. LaRone is a seasoned mental health practitioner in school-based mental health. LaRone believes a "multi-systemic therapy" is the best approach to therapy that includes the patient, as well as caregivers. LaRone has spoken locally in Minnesota, as well as nationally, on topics that range from Young Black Males to Juvenile Justice to African American Children's Mental Health to Children in the System of Care to Diversity & Culture in the Workplace. LaRone Greer was awarded the Presidential Scholarship from the University of St. Thomas, where he earned his Masters in Social Work degree (MSW), and completed his clinical paper on "Evaluating the Effectiveness of Afrocentric Programming in Schools: The Professionals' Perspective."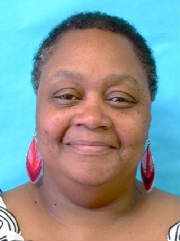 Pamela Ngunjiri, MSW, MTS, Learner Services Mentor/Adjunct Instructor at Bethel University
Pamela Ngunjiri, MSW, MTS is an accomplished professional with 20+ years experience working with non-profit organizations as Supervisor/Manager, Social Worker, Mentor to adult students, Adjunct Faculty, Event Coordinator, President and as Co-founder. Pamela has multiple experiences working with diverse persons from many cultures, ethnicities, economic statuses and faiths. She has travelled internationally dialoguing and engaging community leaders in discussions regarding social justice issues, reconciliation and interreligious interactions. Pamela holds degrees from the University of Texas at Arlington and Southern Methodist University, Perkins School of Theology.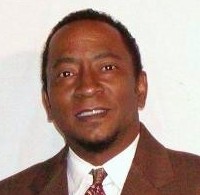 Rodney Kakuyu Dewberry, MSW, Private Practice CEO - Transformational Specialist at Optimize Mindfulness Consulting
Rodney "Kakuyu" Dewberry has over 15 years of demonstrated skill in public speaking, teaching, coaching, and training. Expertise in chemical and mental health, spirituality, mindfulness, career development and anger management. Skilled in assisting African American men and women in recovery, single parents, and mindfulness based practice. Demonstrates a holistic approach to healing, personal growth and career development. An inspirational speaker known for establishing trust and engaging and developing individuals, couples and groups. Ranked highly in a national survey in 2011 for lecturing about a holistic approach to chemical health and personal development.

"Not everything that is faced can be changed, but nothing can be changed until it is faced." - James Baldwin
PO Box 6120 * Minneapolis, MN 55406