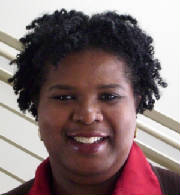 Key Note Speaker: Dianne Haulcy, chief operating officer of The Family Partnership.
"Early Trauma: the effects on African American men"
This presentation focus is to raise awareness about issues of early childhood trauma as it relate to African American men and their standing in the community, and to explore ways to improve service and health outcomes for these men and their families by generating trauma-informed services.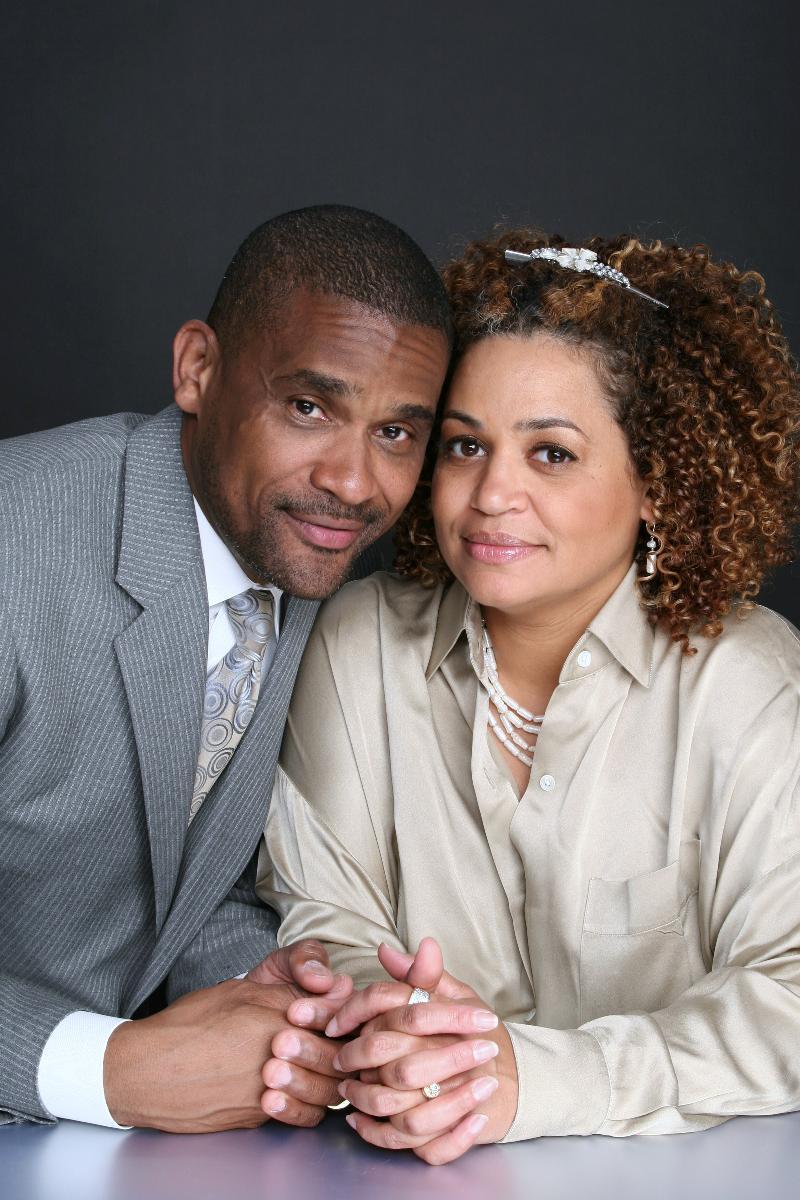 "The Change Begins Within – A Faith-Based Perspective on Healing the Black Community" Pastors Tim and Jessica Jackson, New Living Way Christian Center
This session will explore the critical role that spirituality and the faith-based community have in supporting the healing of black men – spirit, soul and body. Beginning with an understanding of the purpose and power of men from a spiritual perspective, we can better understand what is needed to heal them, their families, and the entire community. The presenters will share information about the role of the faith-based community in Welcome Home - a reentry initiative that is working to support men returning home from prison and reduce the harmful effects that recidivism has on families and the community.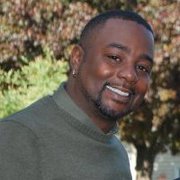 "Raising Daughters and Loving Son – The Psychological and Social Implications for the African American Community"
Harry Ford, MSW, LICSW
Dr. Patricia Dixon states, in her book African American Relationships, Marriage and Families (2007), "Not to blame women for the social and economic conditions that put them in the unfortunate position to raise children alone, it is common knowledge that some African American mothers raise their daughters and love their sons." Therefore, African American communities most wrestle with the causes and effects of this phenomenon.

It is imperative to look at the potential causes for this dilemma from a historical perspective.

In addition it is equally important to seek out the root of this quandary and evaluate how these communities might respond in real time present day action.

When the common statements within a community are reflective of the functioning of that community it is the role of members of the community to question why the phenomenon is present and how individuals help to perpetuate its continuation.

Therefore, this workshop will focus on two central questions related to empowering Black Men through Community Healing:

What are the psychological and sociological implications for the African American community phenomenon of "raising daughters and loving sons"?

How might this impact the clinical treatment of African American men and boys?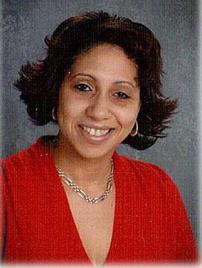 "Healing begins with the Father - FEAR has no place in health and progress"
Nicole Randolph, Parent & Community Liaison MPLS
Healing and Wellness begins with the men. If he heals the children become well. Indentifying root causes and moving towards solutions for the sake of the children and themselves. Encouraging fathers/men to move beyond the deficit model to heal/help their children to become successful. Provide community resources including skill based programs for families to become engaged in the community. More importantly, Fathers deciding to make a commitment to move beyond circumstance to success. (Focus on strategies to impact academic achievement through involvement in the schools and afterschool programs)
"Sometimes the poorest man leaves his children the richest inheritance." ~ Ruth E. Renkel
The Citizen Father Project is a community action project developed in partnership between the Citizen Professional Center (U of M) and the FATHER Project. High achieving fathers and professionals have worked together in partnership to develop a community action project with the goal of developing and delivering messages about the importance of healthy, active fathers. Information about the Families and Democracy Model as a framework for the work will be discussed, as well as the impact and broader vision of this initiative.
Participants will increase their cultural competencies in working with families with very young children.

Participants will develop knowledge and strategies to create connections and partnerships to promote the optimal development of all children.

Participants will have opportunities for personal and professional reflection and rejuvenation to support their practice in working with families with very young children.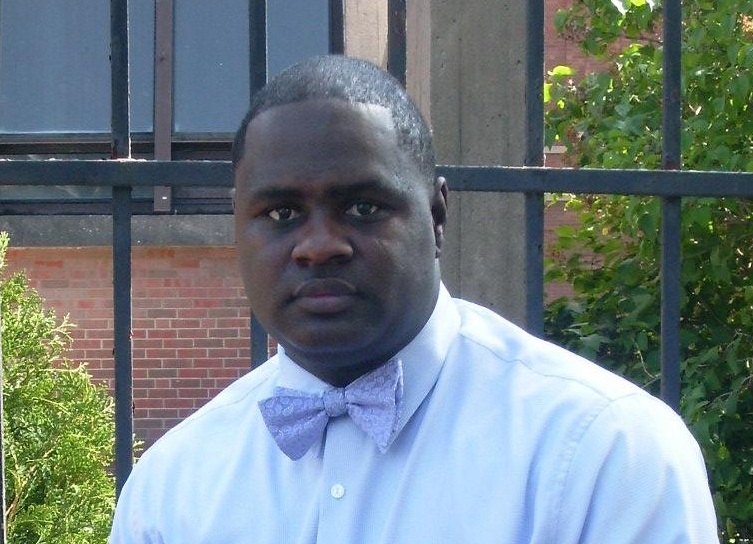 "Young Black Males vs. Adult Manhood Description"
LaRone R. Greer, MSW. Project Imani
Project Imani is designed to facilitate the education & empowerment of African American boys through school, home, & community. Through this discussion, we will explore how African American boys are challenged with the true definition of manhood. Project Imani facilitates through interactive discussion the following, indulging into questions for participants interested in reducing pathologies which exist among African American males:

How do we identify cultural identity, demonstrate positive role modeling, & discuss manhood with young black males?

When will we take responsibility and accountability with teaching solutions for African American boys that are based on acceptance & the application of African & African American cultural traditions with the transition into adult manhood
Presentation objectives:
Describe the critical issues facing young black males going into manhood by chronological age, maturity, cultural identity, fatherlessness, community & generational isolation.

Learn about strategies designed to engage African American males around issues related to manhood throughout their life course.

Explore the importance of using culturally relevant life skills models to engage adolescent African American males with the utilization of Nguzo Saba and the Rites of Passage in dealing with manhood.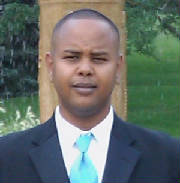 "PTSD:
the impact on the Somali community"
Ali Jamal Shireh, Mental Health Practitioner, MA, Somali Domestic Violence Outreach & Somali Mental Health Education Project
Participants will be gain understanding the

Family dynamics, special issues of children, western view of mental illness versus Somali views of mental illness.

Participants will be gain understanding of what

mental illness symptoms look like in the of Somali community.

Participants will be able to examine

treatments with Somalis experiencing mental illness

Participants will be able to examine the

possible areas of cultural difference and barriers
"From Socialization to Liberation:
Examining Males of Color Identity Development through the Lens of Social and Media Constructs"
Change Agent Consultants: Each One, Reach One, Teach One
Marcellus Davis, Kenneth Turner, Raul Ramos and Alexander Hines
This interactive workshop will engage the audience in a dialogue of how young men of color, specifically African American males are stereotyped by social and media constructs in their identity development during their P-12 school years, their arrival on college campuses and life in general. Empirical research on male and ethnic identity development theories will be addressed as well as anecdotal information in conjunction with observations from professionals in P-12 and higher education and the realities that we face in dealing with the effects of lowered expectations and diminished opportunities of these talented young men.

It is imperative that we re-examine our work with males of color in that their humanity is defined by the development of knowledge, therefore it is critically necessary for each generation to learn who and what they are. Know Thy Self!
Participants will be able to examine and critically analyze stereotypes and the impact of these social constructs and generalizations for specific populations.

Participants will be gain understanding of moving from the cycle of socialization to the cycle of liberation in their own development and areas for further exploration in their holistic development for success in academics and life.

Participants will be able to talk openly and honestly about how our society has deemed what is masculinity and what is not as well as how educators must look at redefining masculinity with the current generation of African American males.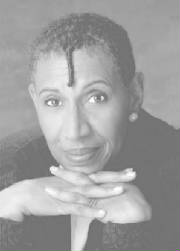 Creating Respect! Psychodrama of Change!
Violet Arnold, Double Dutch LLC.
Psychodrama is a form of human development which explores, through dramatic action, the problems issues concerns, dreams and highest aspirations of people, groups, systems and organizations. Empowerment Tool

Closing Key Note Speaker: Dr. William Oliver, associate professor in the Department of Criminal Justice at Indiana University.
"DECONSTRUCTING OUR TRAUMA IN PURSUIT OF HEALING"
Objectives
· To review the key elements of African American Trauma
· To address how trauma begets consequences and cycles of personal and social disorganization
· Provide an overview of key pathways necessary for African American Healing

"Not everything that is faced can be changed, but nothing can be changed until it is faced." - James Baldwin
PO Box 6120 * Minneapolis, MN 55406